Gum Disease
Are You Dealing With Gum Disease?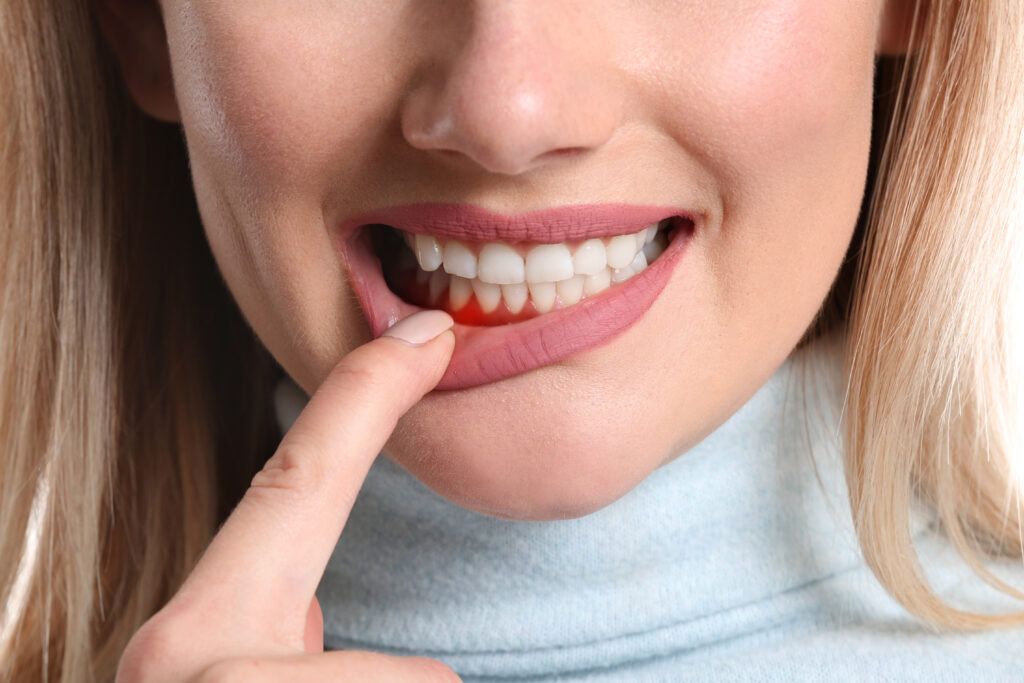 Contact the experts at Polished Dental Studio today!
One of the biggest problems that most people find in life is the issue of periodontal disease – or gum disease. The gums are a sensitive part of the body and yet one of the strongest, because these are what holds our teeth in place. Periodontal disease is an infection and inflammation affecting the tissues and bone in the teeth. When you have healthy gums, they sit pink and tight around the teeth and yet when there is disease present, they pull back from the teeth and this can lead to your teeth loosening, the gum receding and even more issues over time.
Treating gum disease
It's important to understand the connection between gum disease and other health issues. If you have diabetes or heart disease, you are most likely to develop gum disease over time. There are also stroke risks and high stress related to gum disease, and yet with the help of the experts at Polished Dental Studio, you can ensure that your experience with gum disease isn't as bad as it could have been.
Signs of gum disease
There are plenty of signs of gum disease of which you should be aware. If you are dealing with any of these gum disease signs, you should ensure that you see your dentist ASAP. Let's take a look:
Bleeding while you brush
Bleeding while you floss
Swollen, red and puffy gums
Gums that are receding from your teeth
Bad breath that cannot be erased with mints and toothpaste
Loose teeth
Causes of gum disease
Plaque is a sticky bacteria film that sits on the teeth and under the gums. The bacteria that lives in the plaque can cause all of the above, and hardened plaque left on the teeth is known as tartar. It's a sure sign that you need to see your hygienist for a cleaning if you notice any of this bacteria sitting on the teeth. They will be able to work on your teeth and clean back all of the plaque and prevent the tartar build up.
Healthy habits like visiting your dentist regularly, stopping habits that are affecting your teeth, and proper dental hygiene at home will all help you to look after your teeth properly. Your dentist will use periodontal probes to measure the pockets that sit around each tooth. The more severe the disease the deeper these pockets are and the more bacteria you'll be dealing with.
Contact us today
The best thing that you can do for your teeth is attending regular appointments with us. It's the key to preventative dentistry and in order to reduce your tooth decay risk, you need to speak to your dentist or hygienist. We can offer you the preventative care that you need including deep cleanings and exams to keep your gums from progressing with periodontal disease. Call us today at 773.697.9861 and schedule an appointment. You can also schedule an appointment with the help of NexHealth. NexHealth